Lamp 'Join the flow'
'Art lamp' made for Kunstroute Soest 2010.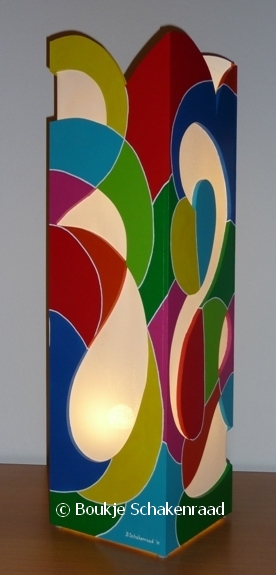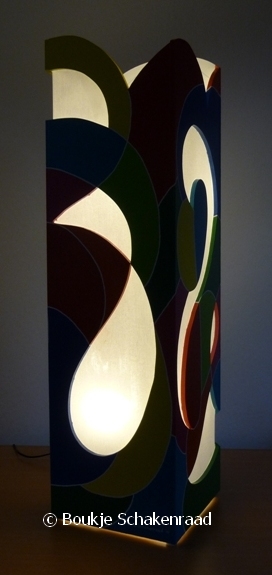 Perspective 1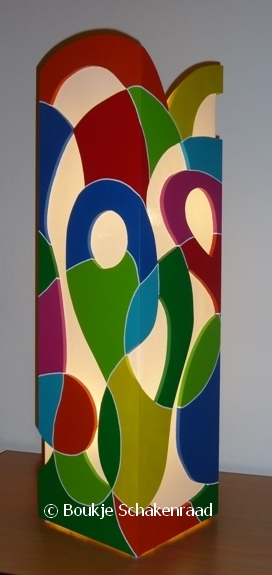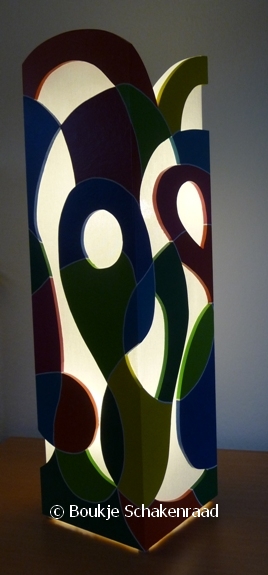 Perspective 2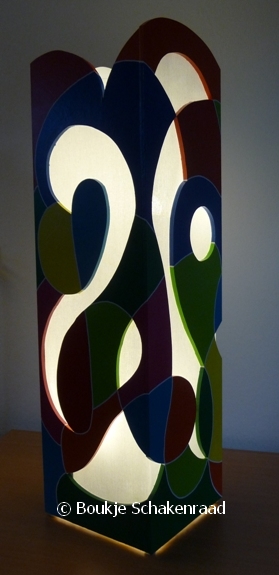 Perspective 3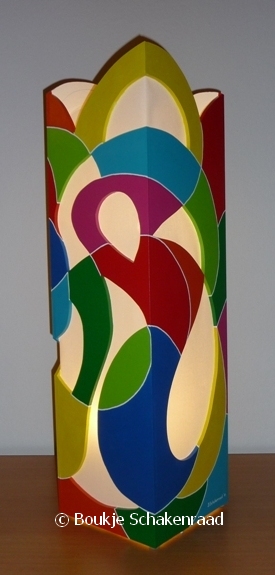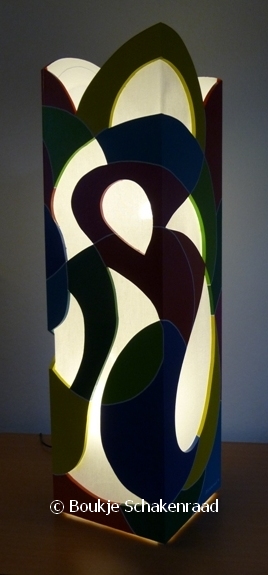 Perspective 4
The lamp (26x26x93 cm) has been made out of MDF wood, acrylic paint and fabric, and has been finished with furniture varnish. The lamp has been auctioned at the Soest Art Walk 2010 and collected the highest bid.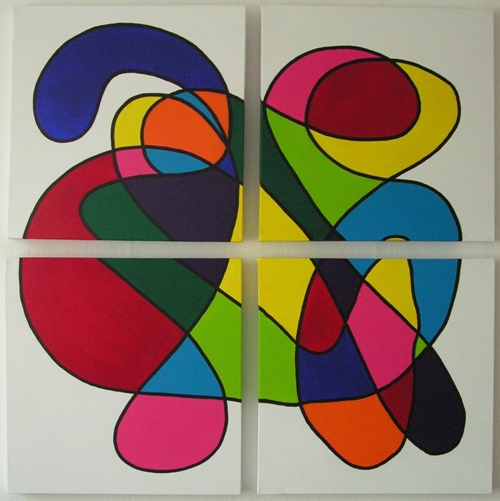 Mambo
Acrylic on canvas
4 panels 50 x 50cm
My inspiration for the lamp 'Join the Flow' comes from my painting 'Mambo', which I made in 2008.
After a dancing lesson, I was still completely in the flow of dancing when I made this painting, hence the title "Mambo." Because the painting is divided into four canvases,
it can be hung different ways to create a different picture.
The lamp 'Join the Flow' can also be rotated and never looks the same.
The lamp 'Join the Flow is made with fun, love and patience. My energy during the manufacturing process is enshrined in the figures and the colours of the lamp. The name 'Join the Flow' is a logical conclusion!